All Retreats
Weekend Retreats
Yoga Retreats
Mindfulness
Engaged Buddhism
5+ Day
10+ Day
Self-Directed and Long Term
Workshops
All Retreats
Weekend Retreats
Sorry, no programs exist here.
Yoga Retreats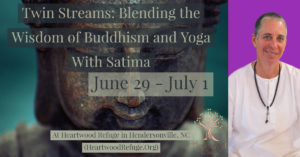 With Satima
June 29 – July 1, 2018
Heartwood Refuge and Retreat Center
Westerners generally consider Buddhism an intellectual discipline and Yoga a physical one, thereby never actualizing the true transformative power of either. Yet, Yoga's ancient wisdom is one of the best complements to Buddhist spirituality; and when woven together, these approaches create a richer, fuller spiritual life fully developing this mind-body. The ancient yogic methods create a […]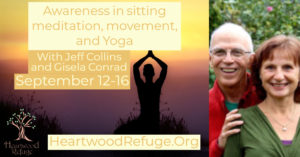 With Jeff Collins and Gisela Konrad
September 12 – 16, 2018
Heartwood Refuge and Retreat Center
This silent retreat will flow from periods of sitting meditation (on cushions or chairs) to walking meditation to several periods of yoga practice each day. The yoga is grounded in the tradition of viniyoga, a style that is in turn grounded in awareness of breath and the physical movement that flows out of that breath […]
Mindfulness
5+ Day
10+ Day
Self-Directed and Long Term
All dates are currently available for self-directed and long term retreats. Learn more and register here.
Workshops