Renewal, Healing and Transformation ~ Zoom Retreat ~ Scholarship Eligible ~ Zoom
with Ofosu Jones-Quartey
January 15 - 17, 2021
This past year has been one of the most tumultuous in recent history. Many of us have been deeply impacted by the COVID-19 pandemic, social unrest and political tensions. In this retreat we will come together to begin to restore balance to our minds, bodies, and hearts.
Over three days, we will explore meditation as a path to renewal, gently returning again and again to the present moment through the various practices of mindfulness. We will engage in healing practices and reflections, deepening our love and care for ourselves and others through reflection, meditation (both sitting and moving) and healing sound baths.
Finally, we will explore our capacity to transform difficult circumstances into the path of loving presence, refreshing our perspectives and attitudes as we enter a new year.
Leader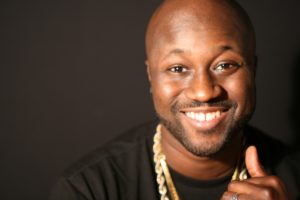 Ofosu Jones-Quartey
Ofosu Jones-Quartey is a meditation teacher and practitioner, whose focus in both teaching and practice stems from the Burmese style of vipassana as taught to him by his teacher Bhante Buddharakkhita, from the lineage of Mahasi Sayadaw. Ofosu's outlook however, incorporates viewpoints from the Mahdyamaka-Prasangika school of Tibetan/Mahayana Buddhism as well as other spiritual traditions and philosophical backgrounds ie Christianity, Judaism, etc. He has been teaching the Insight Meditation Community of Washington's (IMCW) Family Meditation Class with his co-teacher Jennifer Jordan since 2008. He has been working with Minds Incorporated in bringing mindfulness practice to schools, working with students directly…
Learn more about Ofosu Jones-Quartey