Creating Peace in Today's Chaos – Day Long Retreat
with Acharya Dr. Maureen Hall
August 15, 2020
In these unprecedented times worry can overwhelm us. We tend to identify with our bodies and our thinking minds as "me". We cling to our beliefs as truth when often they are not. But if we look a little deeper and our willing to question our own opinions and beliefs we find there is a more-true awareness. When we are able to approach life from this perspective the suffering falls away.
During this day of mindfulness, we will be working with several different practices to bring us closer to radiant health on all levels and to help us learn to tap into our own wisdom to guide us on life's precious journey.
Vegetarian lunch will be provided by Heartwood Refuge.
Leader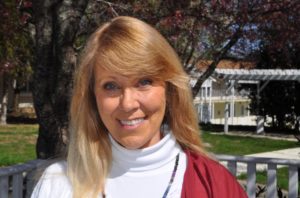 Acharya Dr. Maureen Hall
Acharya Dr. Maureen Hall is a Chiropractic Physician, Acupuncturist and Energy Healer specializing in mindfulness-based interventions for stress, and workplace wellness. She has been teaching the eight-week Mindfulness-Based Stress Reduction (MBSR) course at Missouri University of Science and Technology, each semester, since 2010-2017, and St. John's Integrative Medicine in Springfield, MO 2006 and 2008. Acharya Dr. Maureen has practiced Vipassana meditation for over 15 years and has completed extensive trainings including: Mindfulness-Based Stress Reduction in Mind-Body Medicine Professional Training with Jon Kabat-Zinn and Saki Santorelli, the 2 Year Spirit Rock/IMS Community Dharma Leader Program and the 2 year Dharmacharya Program…
Learn more about Acharya Dr. Maureen Hall