The Joy of Collective Awakening ~ Zoom Online with residential zoom option.
with Amma Ṭhanasanti and Deborah Eden Tull
November 20 - 22, 2020
In this time of disruption, we have compounding challenges internally and globally causing heightened anxiety and overwhelm for many. Alongside these challenges, many of us sense the invitation for collective awakening that is calling us.  We will begin this online retreat using body awareness meditation to ground our attention. We will focus on the joys of body-centered meditation practices and mindful inquiry to take us beyond the limiting beliefs that hold our suffering in place. Then ritual, relational mindfulness, and deep time in nature we will connect with the joy in being present with ourselves, the natural world, and with others. Through these practices, we come to know the natural experience of joy, resilience, and courage in ourselves and in spiritual friendship with each other dedicated to collective awakening. 
Leaders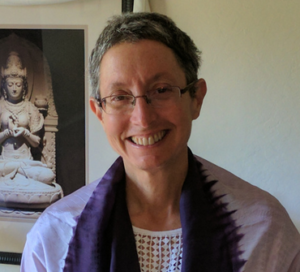 Amma Ṭhanasanti
Amma Ṭhanasanti is a California born spiritual teacher dedicated to serving all beings. Since she first encountered the Dharma in 1979, she has been committed to awakening. As a former Buddhist nun of 26 years, she combines the precision and rigor of the Ajahn Chah Forest Tradition, compassion, pure awareness practices and a passion for wholeness. Amma has been teaching intensive meditation retreats in North America, Europe, Australia and Asia since 1995. She invites an openness to pause and inquire into the truth of the present moment, integrating what is liberating at the core of our human condition.
Learn more about Amma Ṭhanasanti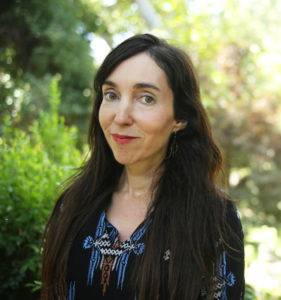 Deborah Eden Tull
DEBORAH EDEN TULL, founder of Mindful Living Revolution, teaches the integration of compassionate awareness into every aspect of our lives. She is a Zen meditation and mindfulness teacher, public speaker, author, activist, and sustainability educator. She trained for seven years as a Buddhist monk at a silent Zen monastery in Northern California, and she has been traveling to, living in, or teaching about conscious, sustainable communities internationally for the last 25 years. She currently resides in the mountains western North Carolina and offers retreats, workshops, and consultations nationally. Eden's first book, The Natural Kitchen: Your Guide for the Sustainable Food Revolution (Process Media), was published in September 2010…
Learn more about Deborah Eden Tull