Practicing With Karma ~ Retreat Scholarship Eligible
with John Orr
July 14 - 18, 2021
Practicing With Karma
There may be many questions regarding the meaning of karma and how to work with it in our practice. What is karma? How does it work? Does karma mean predestination or fate? If there is no self, whose karma is it? How does karma get transferred from one lifetime to the next? 
Karma is nether punishment or reward, but just the natural results of seeds we have planted, consciously or unconsciously. Some of these seeds or actions through what we say or do are wholesome and others unwholesome. 
The Buddha said; Abandon the unwholesome. If it were not possible, I would not ask you to do it. If such abandonment led to suffering, I would not ask you to abandon the unwholesome. But such abandonment leads to happiness, so I ask you, abandon the unwholesome. Cultivate the wholesome. If it were not possible, I would not ask you to do it. If such cultivation led to suffering, I would not ask you to do it. But the cultivation leads to good, to joy and happiness for all beings. Cultivate the wholesome.
This is the heart of dharma, through mindfulness and the tools of our practice seeing what supports the wholesome and what conditions lead to the release of the unwholesome in our lives. Through a deepening awareness of the intentions related to our actions and a commitment to live with increasing love and non harm we are freed from suffering and experience much more happiness and peace.
 Instruction in Vipassana (Insight) Meditation and Pure Awareness Practice, as well as, Heart Centered Meditations will be offered. Dharma talks and chanting from various spiritual traditions will be part of the retreat, which is conducted in noble silence.
Leader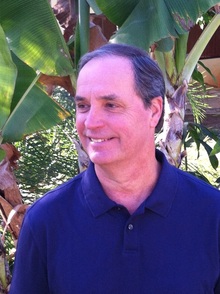 John Orr
John Orr received Theravada Buddhist ordination while living in Thailand and India as a monk for eight years in the 1970's. He has been teaching meditation and leading retreats internationally since 1980 and has also practiced in the Taoist, Dzogbchen and Hindu Yoga traditions. He teaches through the New Hope Sangha in Durham, North Carolina and Deep Spring Center Ann Arbor, Michigan. He recently retired from teaching for three decades at Duke University.
Learn more about John Orr