Embodied Mindfulness
with Emily Horn and Vincent Horn
February 21 - 24, 2019
On this 4-day Embodied Mindfulness Meditation Retreat, led by Emily Horn and Vincent Horn, you'll have the rare opportunity to dedicate yourself to uninterrupted practice in a community of peers.  The emphasis of this retreat will be on the integration of mindful investigation with embodied presence. Here, we'll focus on incorporating the body into practice, not merely as an object to be aware of, but rather as an intimate living presence that we're aware through.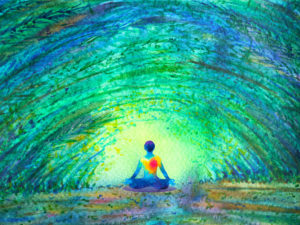 Visit Heart of Insight for more information and to register.
Leaders
Emily Horn
Emily Horn is a mindfulness teacher trainer and dharma teacher who develops programs and support structures for people dedicated to living a wholehearted life in the modern world. She's authorized to teach meditation retreats by Spirit Rock Meditation Center, Insight Meditation Society, and InsightLA. Emily was personally mentored by Jack Kornfield, P.h.D and Trudy Goodman, P.h.D. She's worked in various contemplative education environments including Buddhist Geeks and is now a co-founder of the Heart of Insight Community and Meditate.io. Emily has been called a "power player of the mindfulness movement" by Wired Magazine. For her, the spiritual journey is simply…
Learn more about Emily Horn
Vincent Horn
Vincent Horn is part of a new generation of teachers translating age-old wisdom into 21st century code. A computer engineering dropout turned modern monk, he spent his 20s co-founding the ground-breaking Buddhist Geeks project while doing a full year of silent retreat practice. Vince began teaching in 2010 and has been authorized in both the pragmatic dharma lineage of Kenneth Folk and by Trudy Goodman, the guiding teacher of InsightLA. Vince teaches meditation virtually through Meditate.io and locally in North Carolina through the Heart of Insight.  He lives in Winston-Salem, NC with his partner Emily and their son Zander.
Learn more about Vincent Horn