Blue Ridge Moon: A Mindfulness Retreat for Renewing Body, Mind, & Spirit
with Therese Fitzgerald
April 16 - 20, 2019
Our five days together will be a time to dwell in profound awareness of what renews and rejuvenates our body, mind, and spirit. Supported by the conditions of spring beauty, teachings on the Four Foundations of Mindfulness and renewing our innermost vows, fellow practitioners, solitude and silence, we invite insights and reinvigorate ourselves.
The daily program will include sitting and walking meditation, mindful meals, Dharma discussion, mindful movement, meditative work, and personal interviews with the teacher.
This retreat, held mostly in silence, is recommended for both beginning and experienced meditators who feel drawn to contemplation and mindful living.
Leader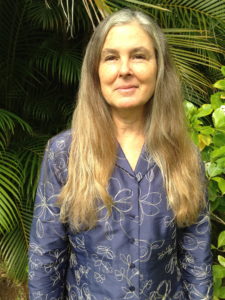 Therese Fitzgerald
Therese Fitzgerald trained for eight years at the San Francisco Zen Center and Tassajara Mountain Monastery and then with Thich Nhat Hanh for fifteen years. She was ordained as a Dharma teacher by Thich Nhat Hanh in 1994. She has been teaching in North Carolina for more than twenty years. Originally from Charlotte, Therese now lives on the island of Maui, where she works as a Dharma teacher and as a hospice Chaplain.
Learn more about Therese Fitzgerald