Emptiness, Dependent Co-arising, and The Middle Way
with Santikaro
June 26 - 30, 2019
The Middle Way is the Buddhist approach to spiritual practice. It also describes core Buddhist teachings about dependent co-arising and emptiness. All phenomena occur in dependence on causes and conditions. This is especially true of everything we feel, assume, and believe is "me." Yet none of these natural phenomena and their experiences can be found to harbor a lasting, independent essence or self. The turn out to be free and empty of anything worth cling to. The Middle Way embodies this understanding in life and in Dhamma practice of all kinds. And these understandings guide our living the Middle Way.
Guided by the original teachings and the insights of Buddhadāsa Bhikkhu, Santikaro's teacher, this retreat will explore how the Middle Way teachings guide the Middle Way of practice. We will do so through readings from the early discourses, guided practices, Dhamma talks, discussions, and silent meditation practice.
Ajahn Buddhadāsa's teaching on emptiness is found in Heartwood of the Bodhi Tree, while Under the Bodhi Tree presents his dependent co-arising teaching. Both are available from Wisdom Publications.
This retreat is suitable for meditators who already have a basic mindfulness practice and are familiar with teachings of the four noble truths (ennobling realities). Knowledge of the Pāli suttas is not required. Reading Heartwood of the Bodhi Tree or Under the Bodhi Tree is recommended.
The retreat begins Wednesday evening. Please arrive early. We will end at 11 am on Sunday. You may join Embracing Simplicity's Sunday program.
Leader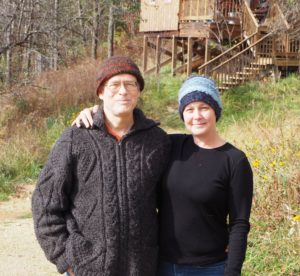 Santikaro
Santikaro and his partner Jo Marie are caretakers at Liberation Park in southwest Wisconsin, where he is also the guiding teacher. There, he guides students of Buddha-Dhamma and meditators in their cultivation of the noble eightfold path. He teaches actively around the Midwest and further a field, leads retreats, and encourages study groups. His Dhamma roots are at Suan Mokkh, the Southern Thai monastery of Buddhadasa Bhikkhu, where he lived for 14 years, and his Dhamma understanding is grounded in the teachings of Early Buddhism. When he has the time and energy, he also contributes to work for social justice…
Learn more about Santikaro