Awakening the Wild Heart – Insight Meditation Retreat ~ Residential and Zoom Option
with Andrew Chapman, LMSW and Mikey Noechel, MS
October 8 - 11, 2020
The Buddha taught that the seeds of awakening are deeply rooted in the hearts and minds of every human being. However, it is only through the intentional cultivation of these seeds—generosity, ethical living, and mindfulness—and the uprooting of greed, hatred, and delusion that we can begin to harvest the fruits of our awakened heart.
In retreat, through careful and sustained mindfulness, we experience for ourselves the ever-changing flow of the mind-body process. Meditation is the vehicle through which we develop the clarity and compassion needed to accept more fully the pleasure and pain, fear and joy, sadness and happiness that life inevitably brings. As insight deepens, we develop greater equanimity and peace in the face of change—we develop a capacity to meet each arising and passing moment with a deep abiding curiosity, compassion, and wisdom.
This retreat will be held in noble silence, with designated times for group interviews to support your practice. There will be daily periods of meditation instructions, Dharma talks, mindful movement, as well as silent sitting and walking meditation.
This retreat is suitable for both beginning and experienced meditators.
Leaders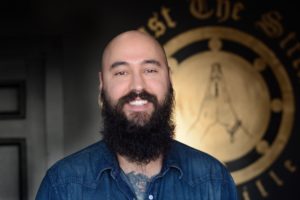 Andrew Chapman, LMSW
Andrew Chapman is the co-director & guiding teacher at Wild Heart Meditation Center in Nashville, TN.  He teaches weekly meditation groups, introduction to meditation classes, intermediate and advance practice courses, and Buddhist study programs. Andrew has also spent the past several years developing intensive trainings and workshops related to the intersection of Western & Buddhist psychology for dedicated Buddhist practitioners, as well as professionals in the fields of education and mental health. Andrew has had extensive training in both the Thai Forest & Burmese methods of practice. In the Spring of 2017, Andrew graduated from a 2.5-year Community Dharma Leadership training…
Learn more about Andrew Chapman, LMSW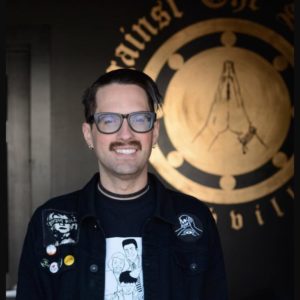 Mikey Noechel, MS
Mikey is a Buddhist Meditation Instructor and addiction treatment specialist based out of Nashville, TN. He has been trained to facilitate meditation groups through Against The Stream Buddhist Meditation Society and holds a Master's Degree in Counseling Psychology. Mikey regularly leads groups at Wild Heart Meditation Center. Mikey has also helped launch Mindful Nashville, a collective of helping professionals incorporating mindfulness as a method of treatment. Mikey is the co-developer of Mindful Recovery, an eight week meditation based recovery program. Currently, Mikey is in training through Heartwood Refuge in Hendersonville, NC. He is in their Dharmacharya Ordination program, which is…
Learn more about Mikey Noechel, MS