Heartwood House Concert
with Songs of the Folk - Tyler and Lauren Cason
September 28, 2019
Join us for another wonderful concert in our Heartwood House Concert Series!
Songs Of The Folk is a music duo formed by Tyler and Lauren Cason, based out of Western North Carolina, who perform original music that incorporates folk revival and roots-based elements within an elevated art form that focuses on lyrical content, innovative harmony, and unique instrumental techniques.
The couple met in college while obtaining their Master's degrees in music. In 2015, the two formed the band, Swamp Rabbit Railroad. Songs Of The Folk has a new name but the music you have loved and listened to by them is still coming thru as well as a lot of new material.
Lauren and Tyler combine high-level musical training with a natural sense of American roots music, creating a characteristic style that is both sophisticated and authentic, innovative and familiar. Their songs are for and about people in all walks of life, appealing to both the common listener and the connoisseur alike.
Songs of the Folk is currently recording selections of their original songs with producers, Mike Horner and Brett Ensley, to be released Fall 2019.
Check them out:
Don't miss this wonderful opportunity to enjoy delightfully beautiful music in a lovely historic and majestic environment.
Leader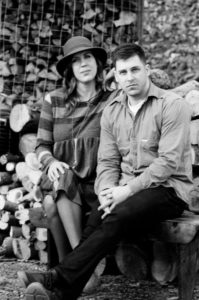 Songs of the Folk – Tyler and Lauren Cason
Songs Of The Folk is a music duo formed by Tyler and Lauren Cason, based out of Western North Carolina, who perform original music that incorporates folk revival and roots-based elements within an elevated art form that focuses on lyrical content, innovative harmony, and unique instrumental techniques. The couple met in college while obtaining their Master's degrees in music. In 2015, the two formed the band, Swamp Rabbit Railroad, playing numerous shows across the Southeast, including the Savannah Folk Music Society, Isis Music Hall in Asheville, WDVX Blue Plate Special in Knoxville, an opening for Gabe Dixon at The Spinning…
Learn more about Songs of the Folk – Tyler and Lauren Cason