A Day of Mindfulness: How to care about things without identifying or clinging
with Acharya Dr. Maureen Hall
March 28, 2020
Mindfulness practice, along with kindness, compassion, apathetic joy and equanimity, over time take the suffering (which is always optional) out of the pain, that comes standard with life, so we are then able to experience the richness of life with all its pleasant and unpleasant, and not turn away or wish it other than it is in this moment.
Recognizing the intensity of the drama in life and taking it lightly allows us to experience life as a game of chess rather than a football game. Life is not an emergency, it only seems that way. This retreat will show us how to take the time to be mindful and peaceful in the midst of the chaos.
Pot Luck Vegetarian Lunch – please bring a dish to share and label the ingredients for those with food allergies.
Leader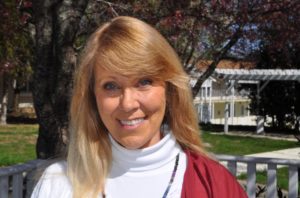 Acharya Dr. Maureen Hall
Acharya Dr. Maureen Hall is a Chiropractic Physician, Acupuncturist and Energy Healer specializing in mindfulness-based interventions for stress, and workplace wellness. She has been teaching the eight-week Mindfulness-Based Stress Reduction (MBSR) course at Missouri University of Science and Technology, each semester, since 2010-2017, and St. John's Integrative Medicine in Springfield, MO 2006 and 2008. Acharya Dr. Maureen has practiced Vipassana meditation for over 15 years and has completed extensive trainings including: Mindfulness-Based Stress Reduction in Mind-Body Medicine Professional Training with Jon Kabat-Zinn and Saki Santorelli, the 2 Year Spirit Rock/IMS Community Dharma Leader Program and the 2 year Dharmacharya Program…
Learn more about Acharya Dr. Maureen Hall