Teaching as a Spiritual Path
with Venerable Somasiki and Renee Owen, Ed.D
July 31 - August 3, 2020
"One child, one teacher, one book, one pen can change the world."  ~Malala Yousafzai.
Teaching as a Spiritual Path is a retreat to affirm your own sacred path of teaching. This three day retreat will offer you an opportunity to reconnect with your "why", to engage with your authentic self,  explore your inner landscape, renew your passion and cultivate practices to sustain yourself and inspire others for your personal and professional life.
We will learn secular spiritual pedagogical practices, meditate together, journal, and engage in powerful embodied experiences that will renew our inner resources and return deep meaning and purpose to our lives as educators.  The Venerable Pannavati will provide a powerful introduction on our first evening.
*PDU certificates will be offered at the end of the retreat.
Leaders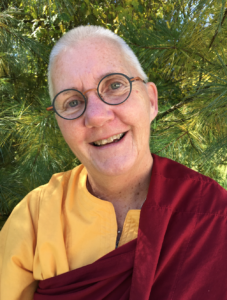 Venerable Somasiki
Venerable Soma is currently living at Heartwood Refuge, serving as Venerable Pannavati's Assistant and contributing as the coordinator of Treasure Human Life, the service component of Embracing Simplicity.  Prior to moving to Heartwood, she worked as a School Counselor in Portland Public Schools, and Clinical Social Worker as a child and family therapist in community mental health.  In addition, she has spent the last six years training educators around the country on mindfulness. Soma has a strong focus and passion in Mindfulness, Restorative Justice, and crisis intervention. She supports and assists practitioners in exploring strategies to support good wellness: letting…
Learn more about Venerable Somasiki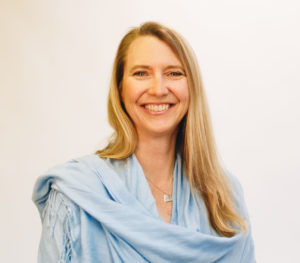 Renee Owen, Ed.D
For over 20 years, Dr. Renee Owen has been supporting teachers and educational leaders in personal development and wellness. She is currently Executive Director at Rainbow Community School in Asheville, NC, a holistic, contemplative, P-8 school founded in the 1970's by leaders in the Sufi movement. She believes that if every child had the opportunity to receive a holistic education, the world would be a far more just and compassionate place. Wanting to share all that holistic education has to offer, Renee co-founded Rainbow Institute in 2014 as an organization for sharing holistic and contemplative educational practices with teachers. Renee's…
Learn more about Renee Owen, Ed.D