Spiritual Practice for a Chaotic World~ Live Online Zoom Retreat
with Ronya Banks
April 2 - 5, 2020
Shelter in Place – Home Retreat
with Ronya Banks

Just as a lotus flower grows out of the mud, blooming into the world with its brilliance and beauty, we too can use the mud of our isolation during these scary times of the Coronavirus crisis to deepen and "Plumb the Depths of our Spiritual Practices".
Join Ronya Banks, Asheville Insight Meditation center's founding teacher as she leads you in a silent, meditation retreat, streamed live into your home on your computer via Zoom, Thursday evening, April 2 – Sunday morning, April 5th.
During our precious time together, Ms. Banks will offer you rich and applicable meditation and dharma instruction you can use to buoy you up during our time of chaos and uncertainty, and to deepen your practice in a way that will change not only how you relate to crisis, but how you relate to yourself, the world, and your home practice.
This silent retreat will include periods of guided meditations, dharma talks, Q & A periods, and a meeting with the teacher.  You will also have chunks of time during the day for walking meditation and the freedom to design your own retreat practice schedule. 
All you need is your computer, a chair, a place to walk in your home or outside, and your aspiration to go inside – deeper than you've possibly ever gone before.
Let's awaken – together!
Sponsored by the Heartwood Refuge Retreat Center, you can Sign up for the retreat at the incredibly reduced rate of only $152 HERE
Love,
Ronya
Leader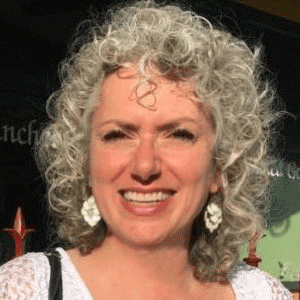 Ronya Banks
Founder and lead teacher of the Asheville Insight Meditation center, in Asheville, North Carolina, Ronya Banks originally began her meditation practice in 1985, and she has personally spent over a year on silent residential Insight Meditation retreats with over 30 different teachers.   In addition to experience as a Theravada Buddhist nun, Ronya is also a graduate of the Spirit Rock & Insight Meditation Society's joint Community Dharma Leader program.  She has been teaching for over a decade to people from all over the world.  Ms. Banks earlier life also included being a business entrepreneur, consultant, and single mother of…
Learn more about Ronya Banks