Devotion to the Deathless ~ Retreat Scholarship Eligible ~ Zoom option
with Acharya Christie Bates
September 17 - 20, 2020
Where we spend time, energy and attention determines our experience of life. Do we spend these valuable currencies investing in suffering or freedom?
We typically spend so much of our time lost, fused and mis-identified in what is not self, with what is unreliable and inconsistent. This is what is called conditioned existence. It's painful, discouraging and exhausting.
We want to find what is reliable. We long to know and feel rooted in the Unconditioned, where we can experience joy, take courage and be invigorated. The
 example and teaching of the Buddha tells us that we can have this kind of life – even as laypeople – if we are willing to devote ourselves to it.
Join Christie Bates (Dharmacharya Passatininna) for Devotion to the Deathless. In this retreat, you'll enjoy a mix of silence and fellowship as we share the dance of going within and coming together. We'll see how the various facets of the Buddhist path are expressions of devotion, not ritual. And we'll explore simple, everyday methods – both joyful and seemingly mundane – for making room in our lives and hearts for what really matters. Devote a weekend to what matters most!
Leader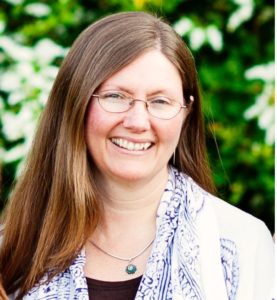 Acharya Christie Bates
Christie's current creative project is the Deep South Dharma podcast, which she produces and releases weekly. Known for warmth and ability to "translate" between traditions, Christie was ordained a Dharmacharya (Buddhist minister) in October 2016 by Venerables Pannavati and Pannadipa after practicing a dedicated contemplative path since 1985. As spiritual director, Licensed Professional Counselor (TN and MS), the author of Accepting Your Resurrection (2008), and now podcaster, Christie seeks to help people find the courage to hear and follow the wisdom of their authentic Buddha nature. Her training has included family recovery, contemplative Christian and Buddhist practices, which led her eventually to the Dharmacharya…
Learn more about Acharya Christie Bates