Re-wiring for Joy
with Deborah Eden Tull and Amma Ṭhanasanti
October 9 - 13, 2020
This is a silent retreat that includes Relational Mindfulness.
The Buddha taught that the key to peace, joy, and happiness is release: abandoning the relentless insistence that life, in this moment, be other than it is. But how do we wire our brains to recognize the wholeness in every moment? How do we consistently see joy in everything that is within and outside of our control? And how do we cultivate joy in an age of disruption and global uncertainty?
In this 5-day retreat,  former Buddhist nuns and world-renowned meditation teachers, Amma Thanasanti and Deborah Eden Tull, combine practices and wisdom from Buddhism and the science of neuroplasticity to help you cut through suffering and rewire your brain for joy.
COMBINING TRADITIONAL BUDDHIST MEDITATION PRACTICES, NEUROSCIENCE RESEARCH, RELATIONAL MINDFULNESS, CONSCIOUS MOVEMENT, AND NEUROPLASTICITY TECHNIQUES, YOU WILL:
Learn the science behind happiness and ways to cultivate more of it through your daily routine.

(Re)acquaint yourself with the spiritual and neurological power of choice and intention

Develop a finer awareness of your body, emotions, and mind-states along with a deeper discernment about when to observe versus when to engage

Recognize the habits that do and don't serve you and let go of counterproductive thoughts and behaviors

Learn ways to flood yourself with feelings of kindness, compassion, forgiveness, gratitude, and self-love

Practice taking new perspectives so you can make the most out of challenging times.
The practices and wisdom in this retreat have the potential to radically change the way you think, feel, behave, see, and interact with life. Release painful experiences, bolster your inner strength, and leave ready to turn everyday events into deep and meaningful moments of joy.
Registration and Payment options are below.
Leaders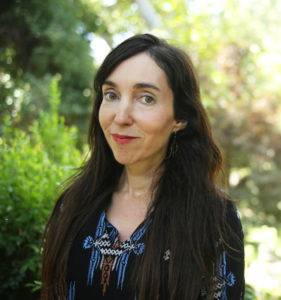 Deborah Eden Tull
DEBORAH EDEN TULL, founder of Mindful Living Revolution, teaches the integration of compassionate awareness into every aspect of our lives. She is a Zen meditation and mindfulness teacher, public speaker, author, activist, and sustainability educator. She trained for seven years as a Buddhist monk at a silent Zen monastery in Northern California, and she has been traveling to, living in, or teaching about conscious, sustainable communities internationally for the last 25 years. She currently resides in the mountains western North Carolina and offers retreats, workshops, and consultations nationally. Eden's first book, The Natural Kitchen: Your Guide for the Sustainable Food Revolution (Process Media), was published in September 2010…
Learn more about Deborah Eden Tull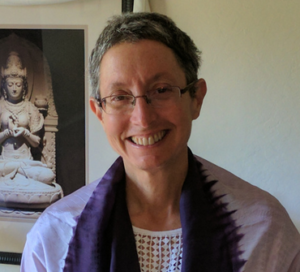 Amma Ṭhanasanti
Amma Ṭhanasanti is a California born spiritual teacher dedicated to serving all beings. Since she first encountered the Dharma in 1979, she has been committed to awakening. As a former Buddhist nun of 26 years, she combines the precision and rigor of the Ajahn Chah Forest Tradition, compassion, pure awareness practices and a passion for wholeness. Amma has been teaching intensive meditation retreats in North America, Europe, Australia and Asia since 1995. She invites an openness to pause and inquire into the truth of the present moment, integrating what is liberating at the core of our human condition.
Learn more about Amma Ṭhanasanti