When Everything Falls Apart, What Remains? ~ Retreat Scholarship Eligible ~ Zoom online option
with John Orr
August 12 - 16, 2020
Our world has seen a massive upheaval as a result of the corona virus pandemic. We are all having to deal with changes in our lives and the communities we live in. At times it may seem like everything is falling apart and we are left with a profound feeling of uncertainty. Now more than ever the dharma and our meditation practice can be a refuge to meet the present challenges.
During this retreat we will reflect and practice;
The Don't Know Mind (making friends with uncertainty )
Impermanence (this to shall pass)
Dissolution (when everything falls apart, what remains?)
Non Duality (Something isn't separate from Everything)
Our meditation draws on mindfulness, Vipassana and Pure Awareness. Clear instruction will be offered for all levels. Heart centered practices such as guided Metta (loving kindness) Meditation and chanting are also part of our retreat together. A special focus will be how to practice and hold our hearts open with the discomfort, stress and pain of today's world.
The days will include morning meditation, chanting, daily instruction, small group meetings, an evening dharma talk, sitting meditation, and guidance for standing and walking meditation.
You may attend in person as a residential retreat or you may attend on zoom from your own space.
Many people who have been attending online retreats have found that doing them from home rather than traveling to a retreat center has helped them integrate the practice into their home situation more effectively. We realize that in doing a online home retreat it may not be possible for some people to be completely silent and that each person participating will need to make the necessary adjustments. Having the intention to spend some quality time developing and deepening a meditation practice is what is important.
Leader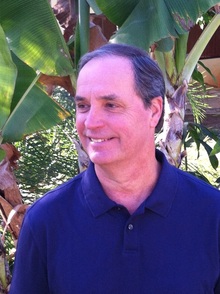 John Orr
John Orr received Theravada Buddhist ordination while living in Thailand and India as a monk for eight years in the 1970's. He has been teaching meditation and leading retreats internationally since 1980 and has also practiced in the Taoist, Dzogbchen and Hindu Yoga traditions. He teaches through the New Hope Sangha in Durham, North Carolina and Deep Spring Center Ann Arbor, Michigan. He recently retired from teaching for three decades at Duke University.
Learn more about John Orr