Meet the Manager: Overcoming Delusions of Racism ~ Online Only ~ Scholarship Eligible
with Acharya Christie Bates
July 30 - August 2, 2020
A recent viral photo showed a white woman carrying a sign in protest. On one side, her sign said, "Karens Against Police Brutality." On the other, it read, "I'd like to speak to the manager of systemic racism." Clever, Karen. Here is an opportunity to do just that.
Action is important. But the kind of deep, meaningful, sustained action that leads to change does not come from brief moments of outrage. It comes neither from yielding to our racialized conditioning nor from being in denial about it.
Change arises through cultivating generosity in its deepest sense, along with regular, practical mind/heart training in good will and compassion. These are not just nice philosophies. These are actions of body, speech and mind that replace the greed, hatred and delusions of superiority lurking in our own minds and hearts. This inner work is just one type of action, but other work has to be grounded in reality to be effective.
This online retreat with Acharya Christie Bates is an opportunity for self-identified "Karens," i.e., self-identified white women, women of any religious background or of none. We'll meet the Manager of systemic racism in our own minds and hearts, and begin the process of ousting him.
This retreat will meet via Zoom, with plenty of room in the schedule for your practice away from the computer screen but with lots of non-judgmental support through teaching, practice and dialogue.
Leader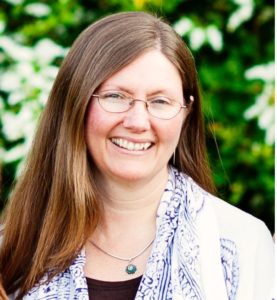 Acharya Christie Bates
Christie's current creative project is the Deep South Dharma podcast, which she produces and releases weekly. Known for warmth and ability to "translate" between traditions, Christie was ordained a Dharmacharya (Buddhist minister) in October 2016 by Venerables Pannavati and Pannadipa after practicing a dedicated contemplative path since 1985. As spiritual director, Licensed Professional Counselor (TN and MS), the author of Accepting Your Resurrection (2008), and now podcaster, Christie seeks to help people find the courage to hear and follow the wisdom of their authentic Buddha nature. Her training has included family recovery, contemplative Christian and Buddhist practices, which led her eventually to the Dharmacharya…
Learn more about Acharya Christie Bates