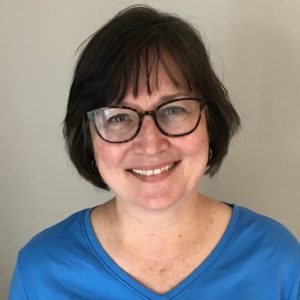 Mary Aubry began meditating in the Vipassana tradition and attending insight meditation retreats in 1993. In 2009, she started teaching meditation classes for the Insight Meditation Community of Washington, D.C. and in 2012, graduated from the Community Dharma Leadership program co-sponsored by the Spirit Rock Meditation Center and the Insight Meditation Society.  In 2014, Tara Brach authorized Mary to teach insight meditation retreats, and in 2016 Leigh Brasington authorized her to teach jhana retreats. Other than Tara and Leigh, her primary teachers have included Joseph Goldstein, Bhikkhu Analayo, and Rodney Smith. In 2014-15, Mary co-taught a year-long program for IMCW on Aging, Illness, and Dying and developed IMCW's True Refuge Program that offers trained meditation companions for the aging, ill, and dying and those who love and care for them.  Currently, Mary teaches meditation retreats nationally and internationally on insight, emptiness, the jhanas, and lovingkindness. Additionally, she offers personal meditative support to parents of deceased children, having lost her oldest son to cancer in 2015. Mary worked as a lawyer for the U.S. Department of Justice for 24 years before retiring in 2017 and moving to the mountains of Western North Carolina, where she lives in a meditation practice community near the Southern Dharma Retreat Center with her two very sweet Main Coon cats, Lucy and Desi.
Events with Mary Aubry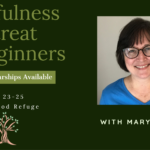 Mindfulness Retreat for Beginners~ ZOOM Online Retreat Scholarship Eligible
July 23, 2020
This three-night retreat will be held in Noble Silence.  The retreat is designed for those who are new to meditation, but meditators with experience are welcome to attend to rejuvenate their practice.  Mary will offer meditation instructions, dharma talks, and interviews.  Each day will include periods of sitting meditation, walking meditation, loving-kindness meditation, and Q&A sessions.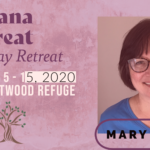 Jhana Retreat~ Retreat Scholarship Eligible
November 5, 2020
This retreat will emphasize the application of the Jhanas (Meditative Absorptions) as part of a regular sitting practice, in the tradition of Leigh Brasington and his teacher Ayya Khema.  The Jhanas are a method of one-pointed concentration taught in the Theravadan Buddhist tradition. The retreat will be held in Noble Silence and will focus on teaching the Jhanas for the purpose of enhancing insight practice.  Several topics for insight practice will be discussed, including Dependent Origination and Emptiness.  Mary will offer instructions, dharma talks, and interviews.  Each day will include periods of sitting meditation, walking meditation, lovingkindness meditation, and Q&A.  This retreat is for experienced…