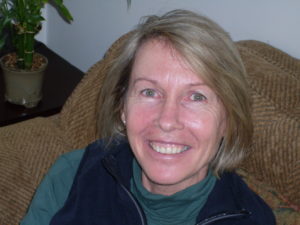 Annie has practiced in the Theravada and Tibetan traditions since 1979  under the guidance of a range of teachers including Sayadaw U Pandita, Tulku Akong Rinpoche, Sayadaw U Teijanea and various western teachers.   She was the resident teacher at the Insight Meditation Society from 1999-2003 and has  since been teaching elsewhere in America, including the annual IMS 3 month retreat and The Forest Refuge.  Her teaching style aims to reveal how our all aspects of our lives are opportunities  to develop a clear and direct understanding of the Truth.
Events with Annie Nugent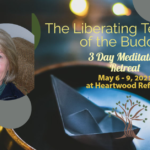 The Liberating Teachings of the Buddha~ Retreat Scholarship Eligible
May 6, 2021
The purpose of the Buddha's teachings is to show us how to be truly happy  by using the tools of mindfulness and clear understanding to reveal the unskillful tendencies  of mind that keep us bound to suffering. Joy arises for us when we realize, through our direct experience,  that it  is possible for transformation to come about. This silent  retreat is an invitation to explore the depth of the teachings  in this formal setting as wisdom and compassion is cultivated, allowing these qualities to come to the fore  in the  midst of the fullness and vibrancy of daily life.